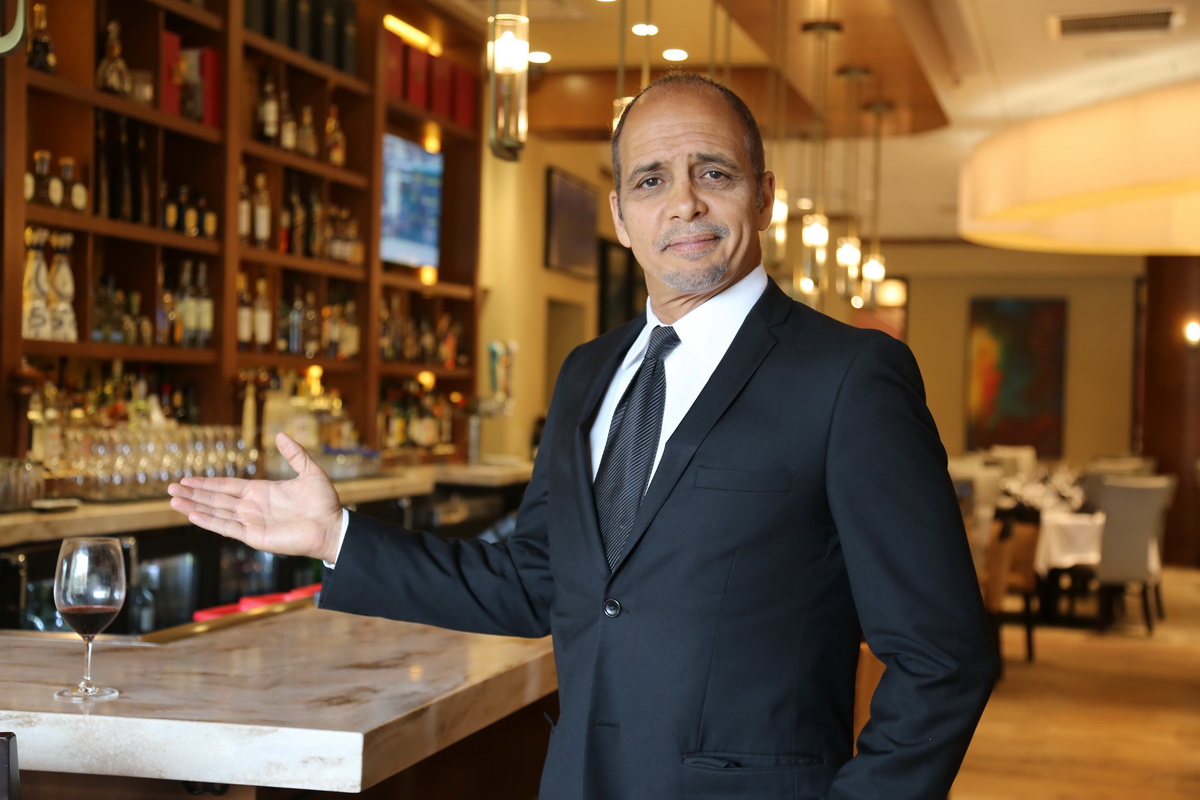 The experience
Leave reality behind. Magic at Fleming's is unlike anything you've seen before. This isn't a "classic magic" show; there's nothing up any sleeves, no quarters behind any ears, no "pick a card, any card" stuff. This two-part experience starts upstairs with close-up performances and continues downstairs with a full 60-minute stage show.
Pre-show magic & Reception
Witness expert sleight-of-hand at your table during a meal that will ignite your senses.
What does Fleming's have in common with Gregory Wilson? A passion for excellence. While dinner is optional, we cannot recommend it enough — Fleming's Prime Steakhouse and Wine Bar has an exceptional menu of hand-cut steaks and award-winning wines by the glass.
During dinner and drinks, Greg will personally greet you and perform table side sleight-of-hand miracles from his award-winning act — the perfect pairing to get you warmed up for the main show downstairs.
If you'd like to join us for dinner, please be sure to make reservations at Fleming's for at least two hours prior to showtime. Plan to begin your evening around 6:00pm (for 8pm showtimes) to ensure adequate time for a complete, relaxed dining experience.
the main show
Since you've taken the time to read this far, we'll let you in on a little secret: Greg calls himself a magician, but that's just a cover. He's really an expert in deception and con artistry; during his show, you'll witness an uproarious demonstration of pickpocketing, card-sharking, street-swindling and mental manipulation.
Check out this teaser video to see what you're in for!
A message from Greg
If you're attending the show with family and friends, become my partner in crime — keep this secret to yourself and surprise them with my criminal act!
—G.W.